Portrait taken before her set
The Cumberland Arms, Newcastle
BBC6 Music Festival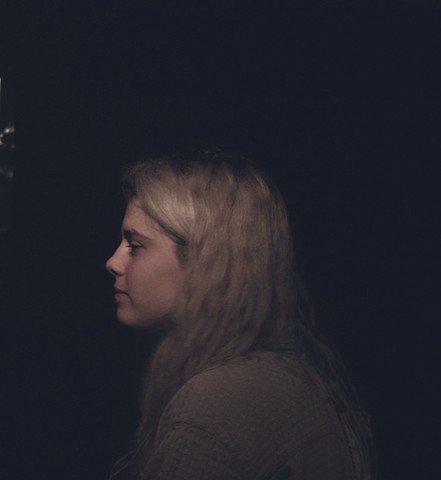 '....actually very beautiful, haunting and other worldly....I am a fan of what she is doing'
Simon Raymonde, Bella Union Records/Cocteau Twins
Debs is an artist & musician. She trained at The Kent Institute of Art & Design and Goldsmith's, University of London. She has had 15 group and solo exhibitions in recent years including shows in London, Canada and Japan. She has also exhibited alongside Yoko Ono and Fluxus exhibitions at The Baltic Centre For Contemporary Arts, Newcastle, UK.
Debs work spreads across different media of painting, photography, drawing & music. She has an interest in text and image, spaces in-between and outside the frame.
As a multi-instrumentalist, she began writing what could be described as acoustic indie-folk. She now tends to focus on writing contemporary classical/electronic cinematic soundscapes.
Contact: stu301@yahoo.co.uk